Culture / Languages / Religions
The Ivorian culture is extremely rich and diverse. We can discover unique festivals, tales, customs and traditions. The hospitality of the Ivorian people is well established. It has a warm, welcoming and smiling people. Every Ivorian you meet will tell you "AKWABA". Several festivals and traditional ceremonies are organized and are populated with both locals and visitors. Due to its geographical location, Côte d'Ivoire has always been a crossroads for the several peoples and ethnic groups of West Africa. With more than 60 ethnic groups and a multitude of communities, the Ivorian people are a true cultural mosaic, grouping themselves into 4 major ethnic groups.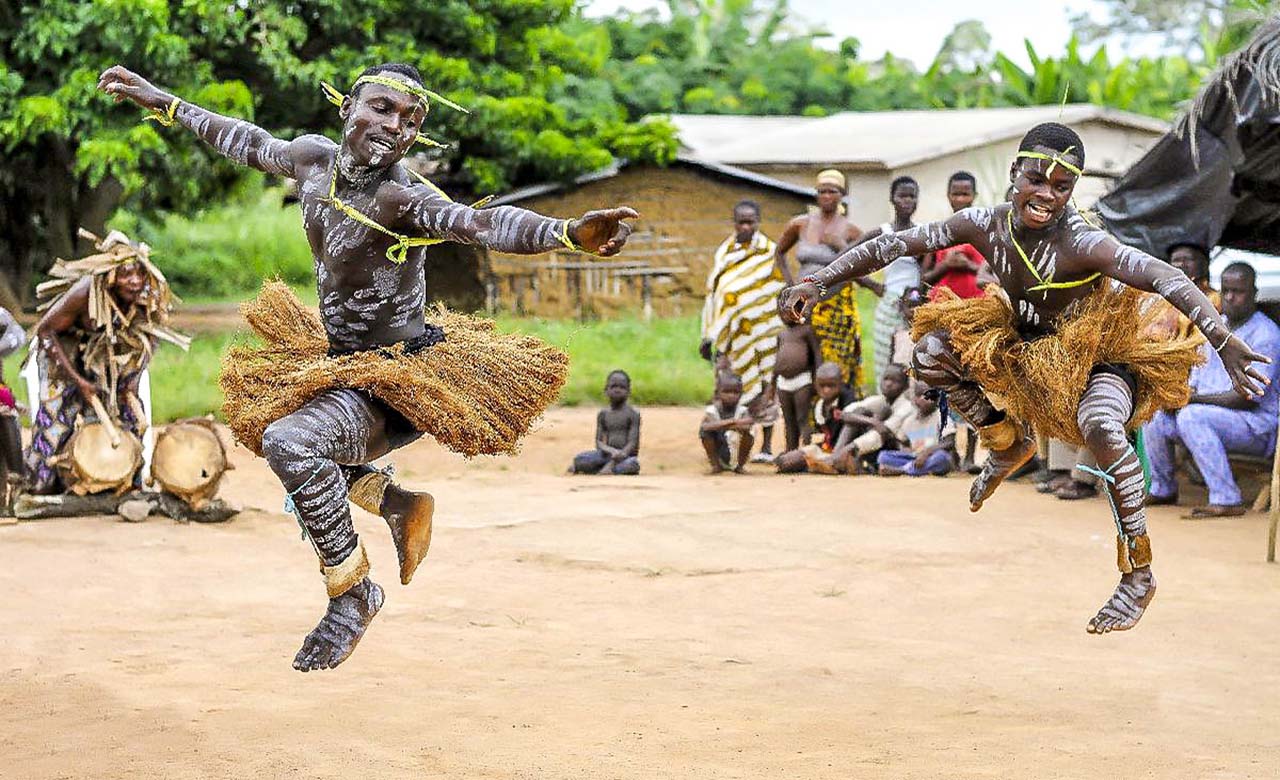 The Mandé or Mandingue group is found in the north-west of the country. This ethnic group is made up of the Malinké, Bambara, Dioula, Mahou, Koyoka, Foula, Yacouba, and Guro people etc. In the centre-west, we find the Dan ethnic group who resides in the mountainous area of the country, mainly around Man.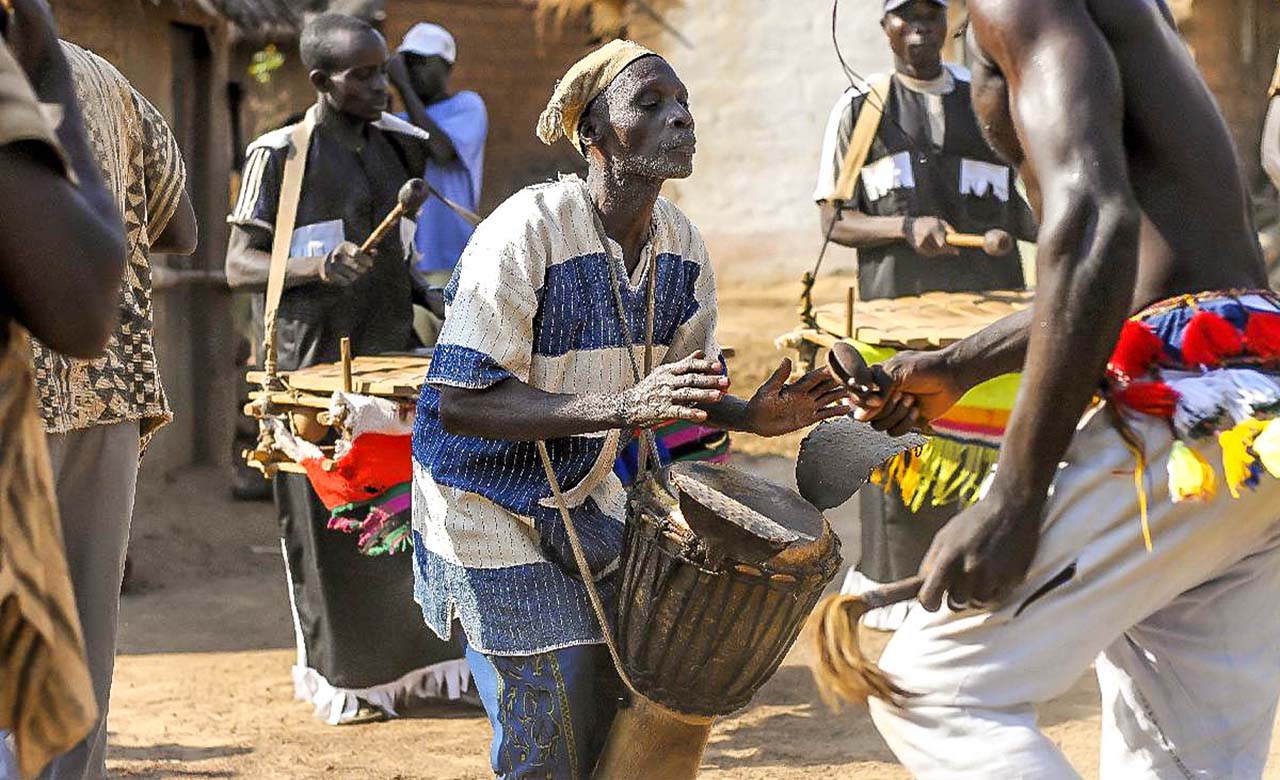 The Krou group is found in the centre-south and in the south-west of the country. This ethnic group is made up of the Krou, Bakwe, Wet Bete, Guere, Dida, and Wobe peoples.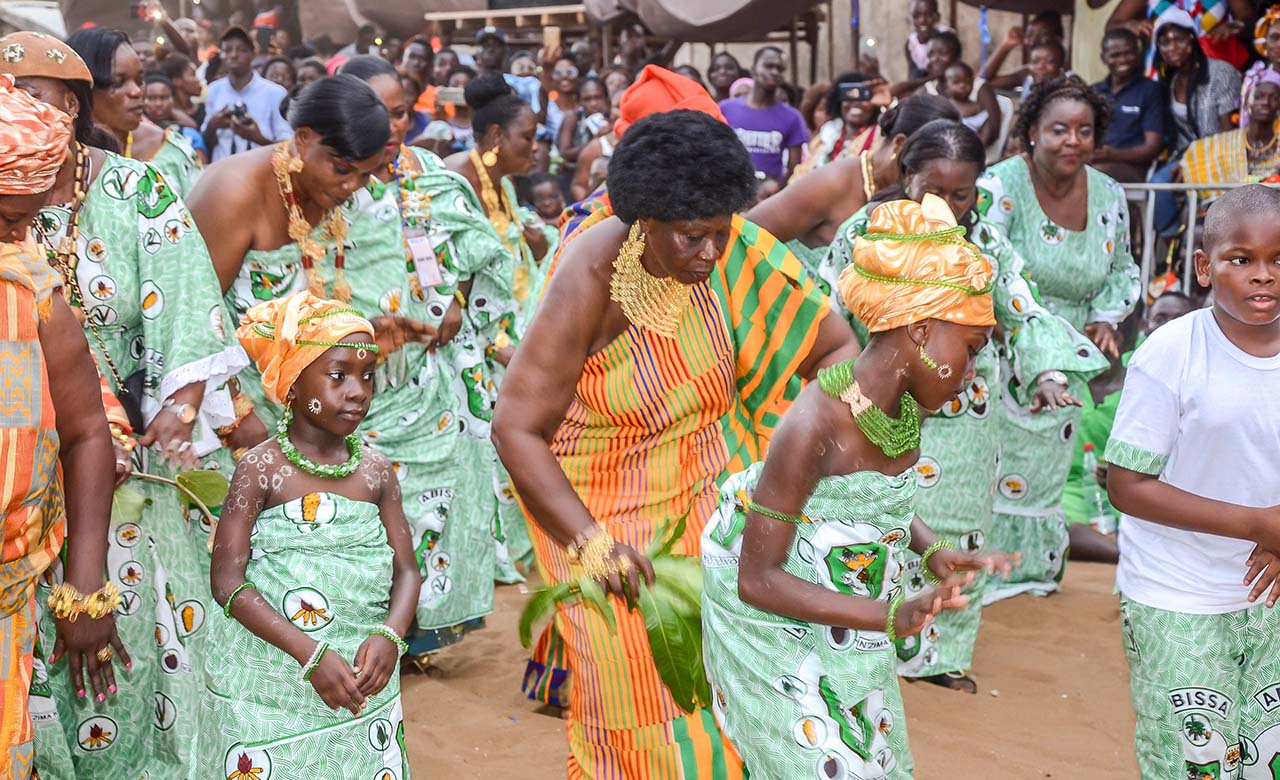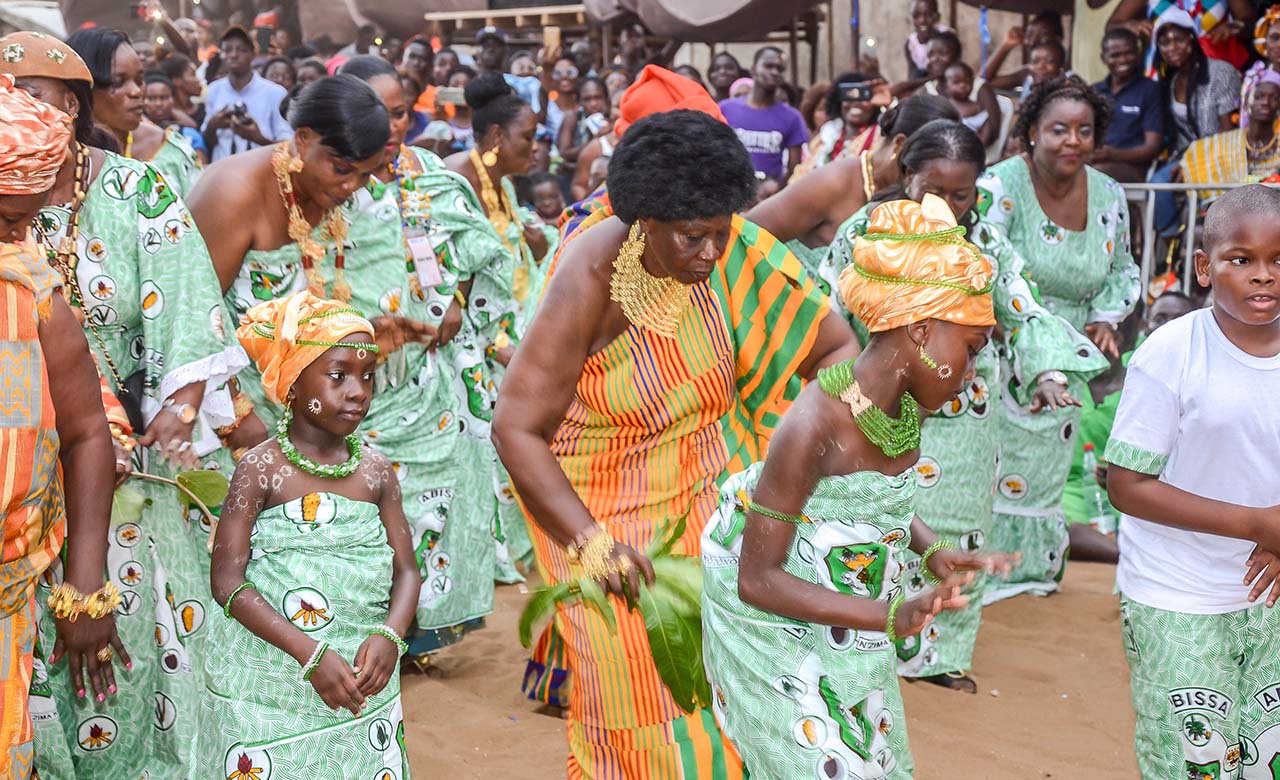 The Gour or Voltaic group is found in the northeast. This group is made up of one of the oldest peoples of the country and is made up of the Gbin, Niarafolo, Ténéwéré, Koulango, Nafana, Tiembara, Degha, Lohon, Tagouana, Lobi, Djamala, Djimini, Birifor, Samassogo, Djafolo, Camara and the Lohron peoples with the Senufo and Lobi peoples who live in the North.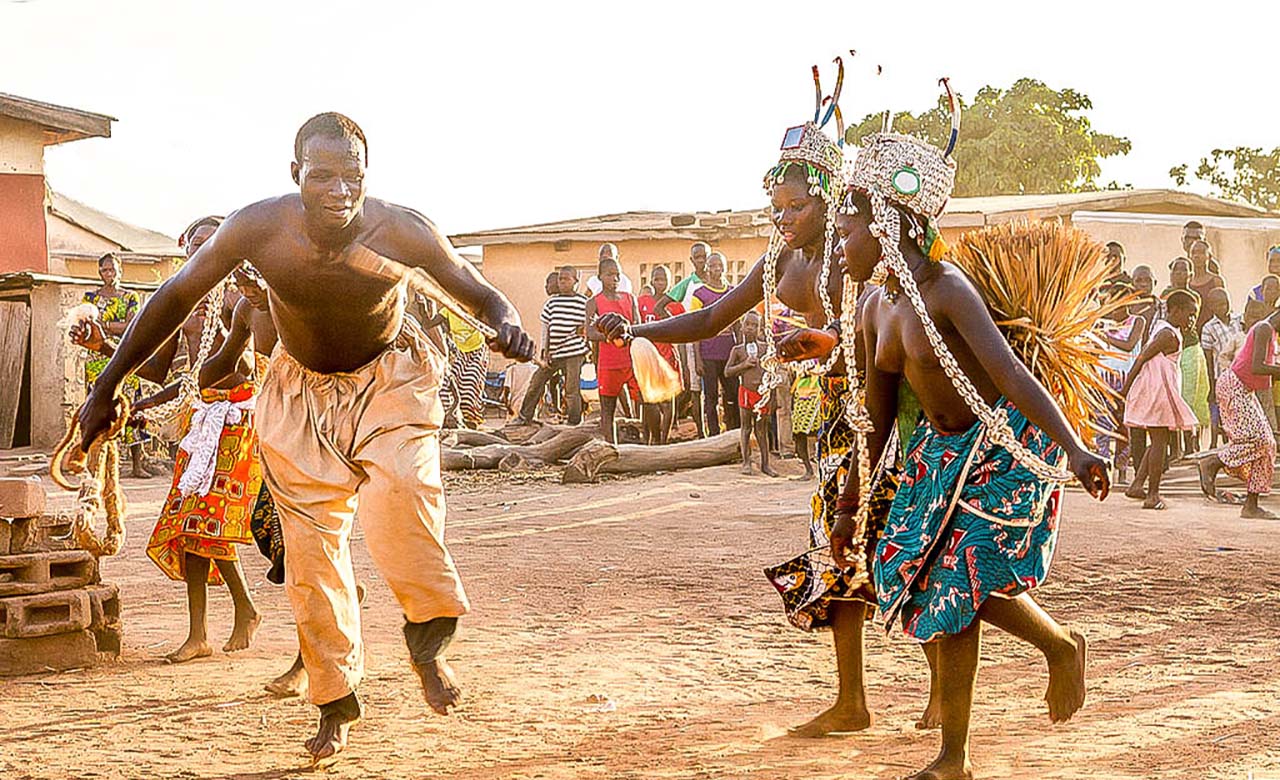 The Akan group is found in the east, center and south-east of the country. This ethnic group is the largest and consists mainly of Baoulé, Agni, Akié or Attié, Abbey, Abon, Adjoukrou, Ebrié, N'Zima, Abouré, Abidji, Alladjan, Ahizi and many other ethnic groups.
French is the official language spoken in Ivory Coast. Côte d'Ivoire has more than 60 ethnic groups and likewise, more than 60 languages are spoken on a daily across the country. Some of the most widely spoken languages besides French are Senufo, Malinké, Baoulé, Yacouba, Dioula, Beté and Agni. In addition to being spoken on the Ivorian territory, most of these languages are also spoken in the other countries of the sub-region.
Côte d'Ivoire is a secular state with a diversity of religions, whose followers live peacefully together. According to the 2014 census results, the most widely practiced religion is Islam with 42.9% followed by Christianity with 33.9%. Besides Christianity and Islam, there are 19% free thinkers, 4% animists and 1% other religions.