The Ivorian cuisine is one of the most varied in West Africa. Every major ethnic group in the country has its own local culinary specialties. Sauce is an important part of Ivorian cooking: there are different sauces such as splippery sauce, seed sauce, vegetable sauce, groundnut sauce, aubergine sauce and many other sauces.
Some delicious dishes of Ivorian cuisine
Ivorian cuisine is diversified with good original dishes which are very rich and appreciated, and vary from region to region.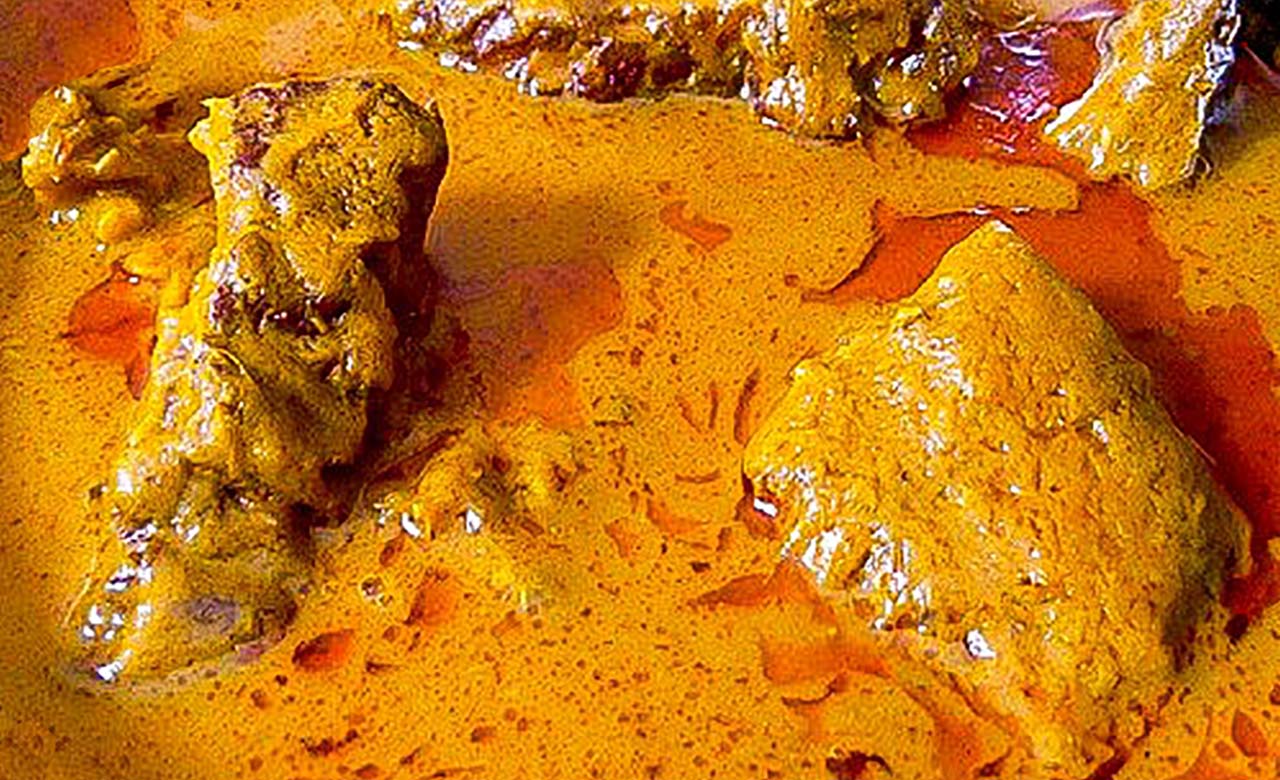 In the western region of Côte d'Ivoire, the grain sauce is one of the most popular sauces and is highly appreciated by the local people and visitors. It is prepared using yellowish juice extracted from palm nut with either bush meat, snail, fish or beef. It is accompanied by rice, placali, foutou and all its derivatives. The seed sauce is also consumed in several other countries such as Guinea, Nigeria, Ghana etc.
Foutou is very much appreciated by the Akan people. The foutou is cooked under several variations and based on several tubers. There is the cassava foutou, yam foutou, banana foutou and cocoa yam foutou. Foutou is presented in a crushed form that gives a compact ball, which is consumed in almost all the regions of Ivory Coast, although the Akan people have made it their specialty. It is eaten with several sauces, the most common of which are the seed sauce, groundnut sauce, okra sauce and various vegetable sauces.
Alloco is an essential dish in Côte d'Ivoire that is made with ripe plantain that is cut into small slices which are then fried and salted. Alloco is so much appreciated by the local people and visitors.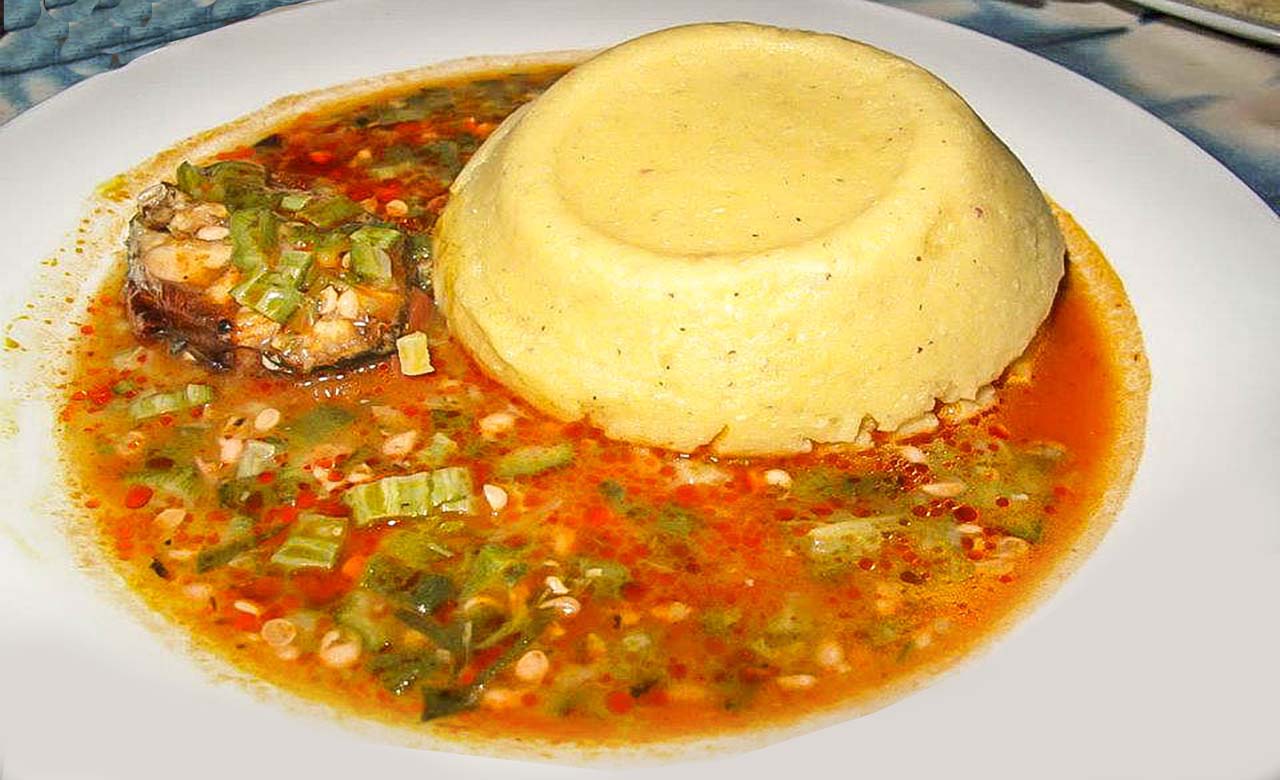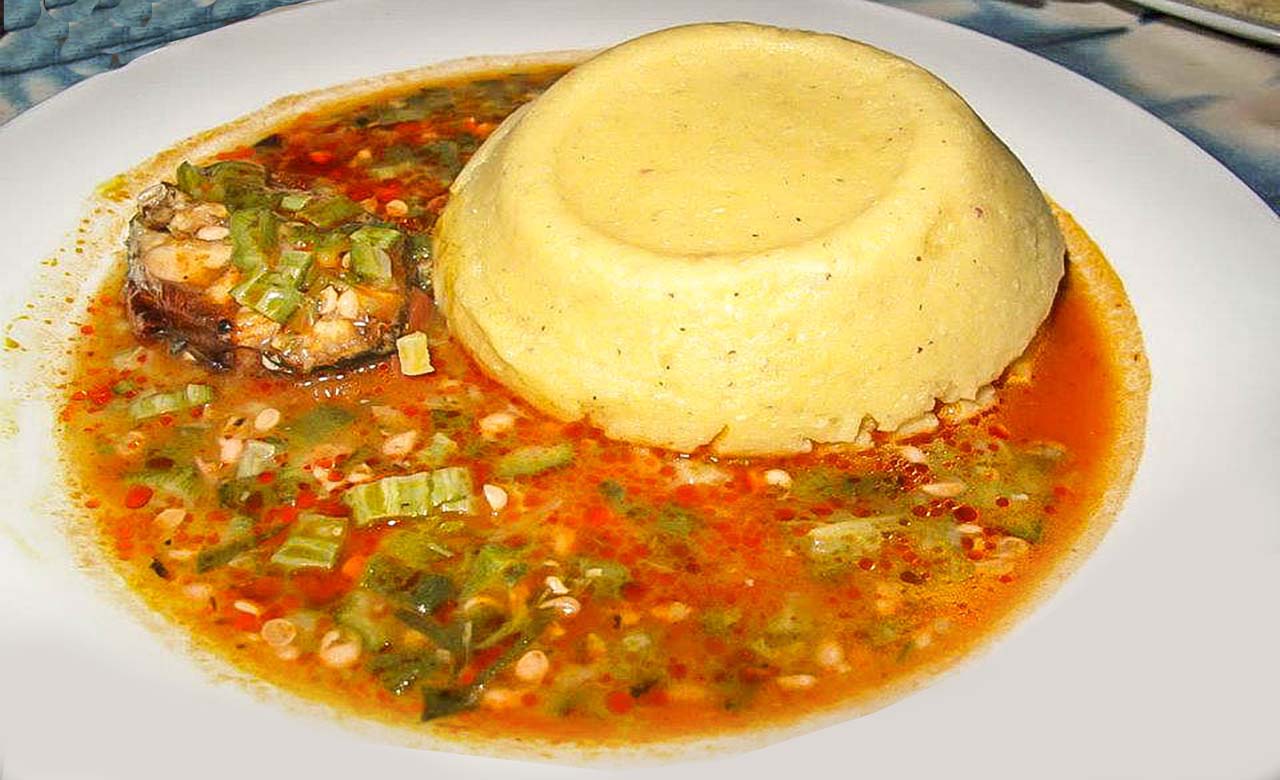 The tôh is a dish originating from the north of Côte d'Ivoire. It is made from corn flour and it is presented in the form of thick yellow paste, sometimes white, depending on the cereal used. So, we can have tôh made of sorghum, millet or rice. In this part of the country, one cannot take a step without finding the Tôh or Kabato. It is consumed in almost all occasions, during weddings, funerals, births ceremonies etc. This dish is also consumed in several other African countries, including Burkina Faso, Guinea, Mali, etc. It is usually accompanied by different types of sauces such as vegetables, tomatoes or okro.
Made from cassava, Attiéké is a dish of the people of southern Côte d'Ivoire and its consumption was formally limited to this region. Over time, it has become nationalized and it has become one of the favorite dishes of the Ivorian population. Attiéké is consumed daily and is usually accompanied by sauce made from fresh okra or different types of vegetable sauces and all kinds of meat or fish.
The N'tro sauce is popular in some parts of the country. It is a culinery specialty which only the people of the south have the secret. It is a concoction or a mixture of fresh okra and eggplant (garden egg). N'tro is accompanied by foutou or placali. This dish is consumed especially during special festivities.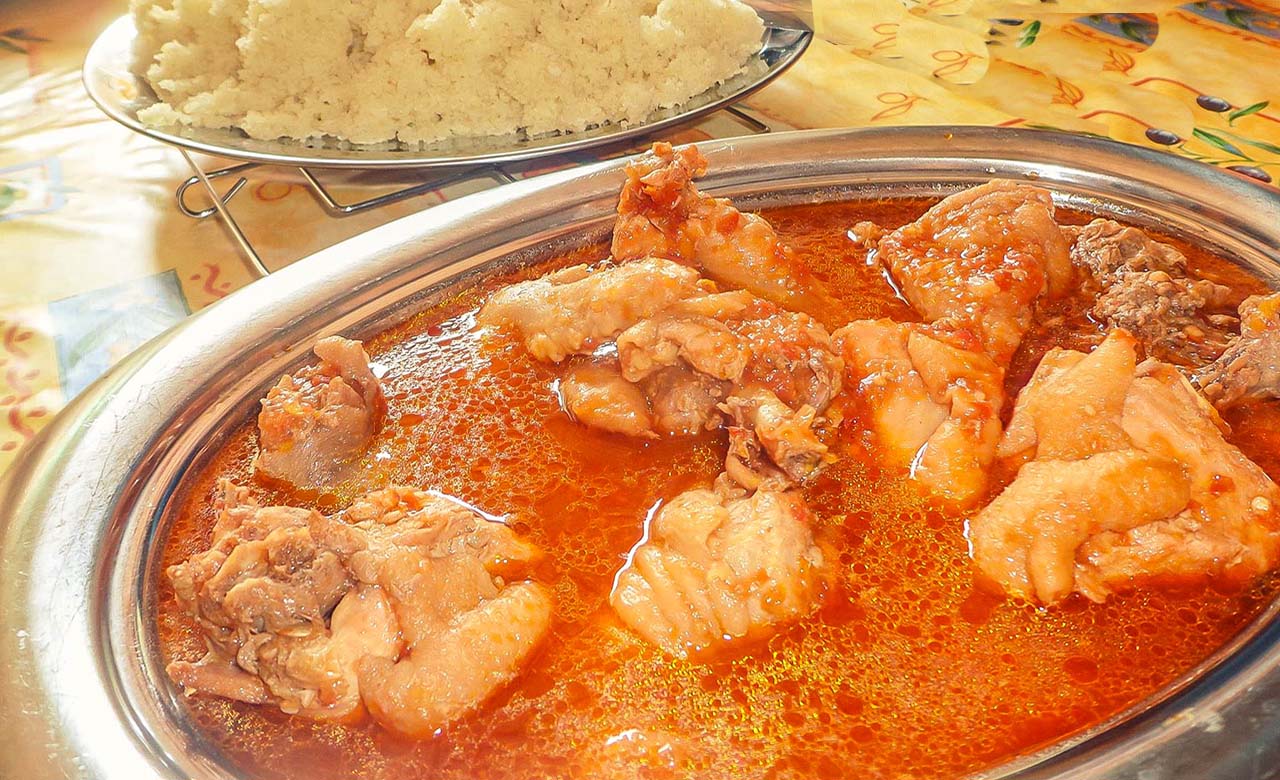 The Kédjénou is a recipe for bushmeat (game: doe, agouti) or chicken ragout, from West Africa and more particularly from central Côte d'Ivoire. There are several variations of this recipe. The traditional recipe is made in a terracotta dish called canary and set on a wood fire side. The meat must be cut into pieces and placed in the dish with chopped onions, large tomatoes with their seeds removed and crushed. The sauce is flavored with salt, grated fresh ginger and aromatic leaves. It is a local gastronomy full of cultural diversity and testifies to the richness of the land. In fact, Ivorian cuisine is well known in West Africa as one of the most diversified.
Eat only well-cooked food served hot.

Avoid food from street vendors.

Fruits and vegetables should be well washed and peeled before consumption.
Mineral water and soft drinks are available almost everywhere in Ivory Coast. Ivory Coast has a large selection of lemonades and delicious beers. Local drinks such as bissap juice, tamarind juice, ginger juice, bandji, koutoukou etc. are highly appreciated by the local people and visitors. Lovers of good beer will not be disappointed.
Avoid drinking tap water or well water, drink only mineral water or distilled water.

Drink only pasteurized milk.

Use only ice made of mineral water.