Transportation in Ivory Coast
The Ivorian cities are naturally endowed with different transport possibilities. There are four major means of urban transport: bus, taxi, bush taxi and train.
Côte d'Ivoire has large modern buses that offer comfort to travellers. The network is extremely large and easily accessible. Each bus company has its own bus station. Likewise, other bus stations have been set up near the motorway. Every major city in the country has at least one bus company that permits to link the capital city, Abidjan and other Ivorian cities on a daily basis.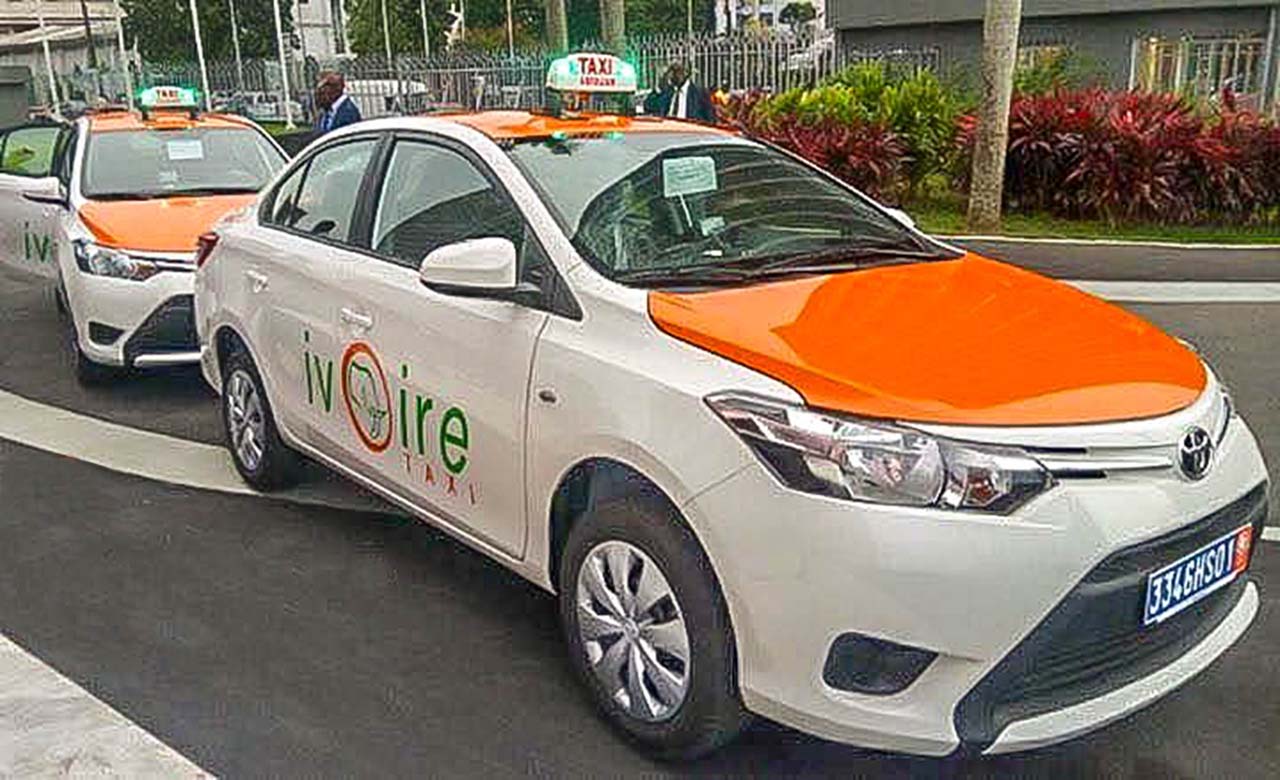 Taxis display special colors in big cities. In Abidjan and Bouaké, you will recognize them by their orange color, meanwhile, in Yamoussoukro, they have a white color with green and orange stripes. You are advised to negotiate the price before a drop and, in general, it is between 500 and 1500 CFA francs. Concerning the collective taxi, known as "woro-woro", they take-off only when they are full. Each passenger pays his seat for the same destination, for a sum of between 100 and 200 CFA francs.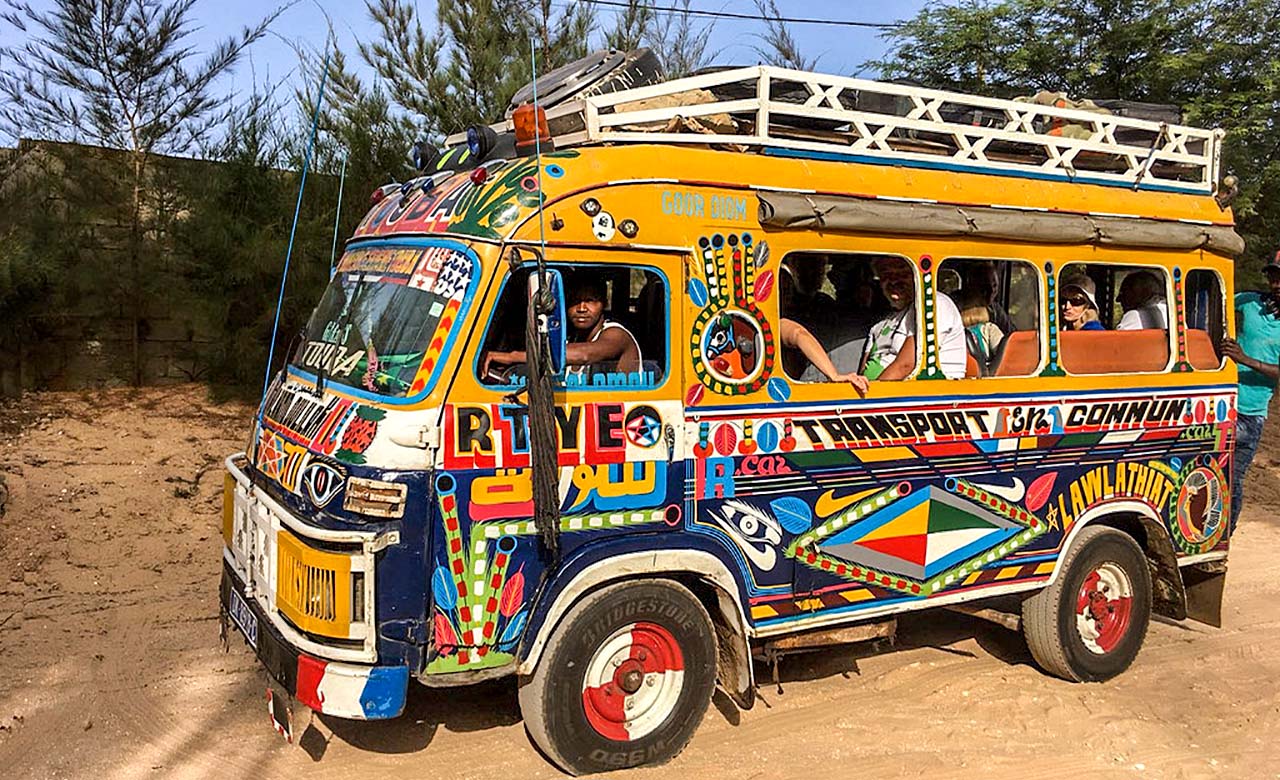 The inevitable taxi-bush is also present in Ivory Coast, although it only serves local or urban lines. Just like the collective taxi, the bush taxi only takes-off when all the places are occupied, making schedules quite uncertain.
Moto-taxis in Ivory Coast
Some Ivorian cities have moto-taxis as a means of transport. Moto-taxis facilitate the rapid urban displacement of people.
Rail transport is managed by the International Society of African Rail Transport (SITARAIL), which also provides maintenance. The railway line is about 1 200 km long and links Abidjan to Ouagadougou in Burkina Faso along the north-south axis. The express train is very fast and the first class seats offer much comfort. They facilitate easy movement of people and especially goods.
Côte d'Ivoire has three international airports, namely Abidjan, Yamoussoukro and Bouaké international airports. International air transport is provided by several international companies such as Air France, Turkish Airlines, Royal Air Maroc, Air Algérie, Egyptair, Emirates, Kenya Airways to name but a few. The main airport used is that of Félix Houphouët Boigny International Airport in Abidjan. Internal air transport is provided by the national airline company, Air Côte d'Ivoire, which serves the Ivorian cities as well as neighboring countries.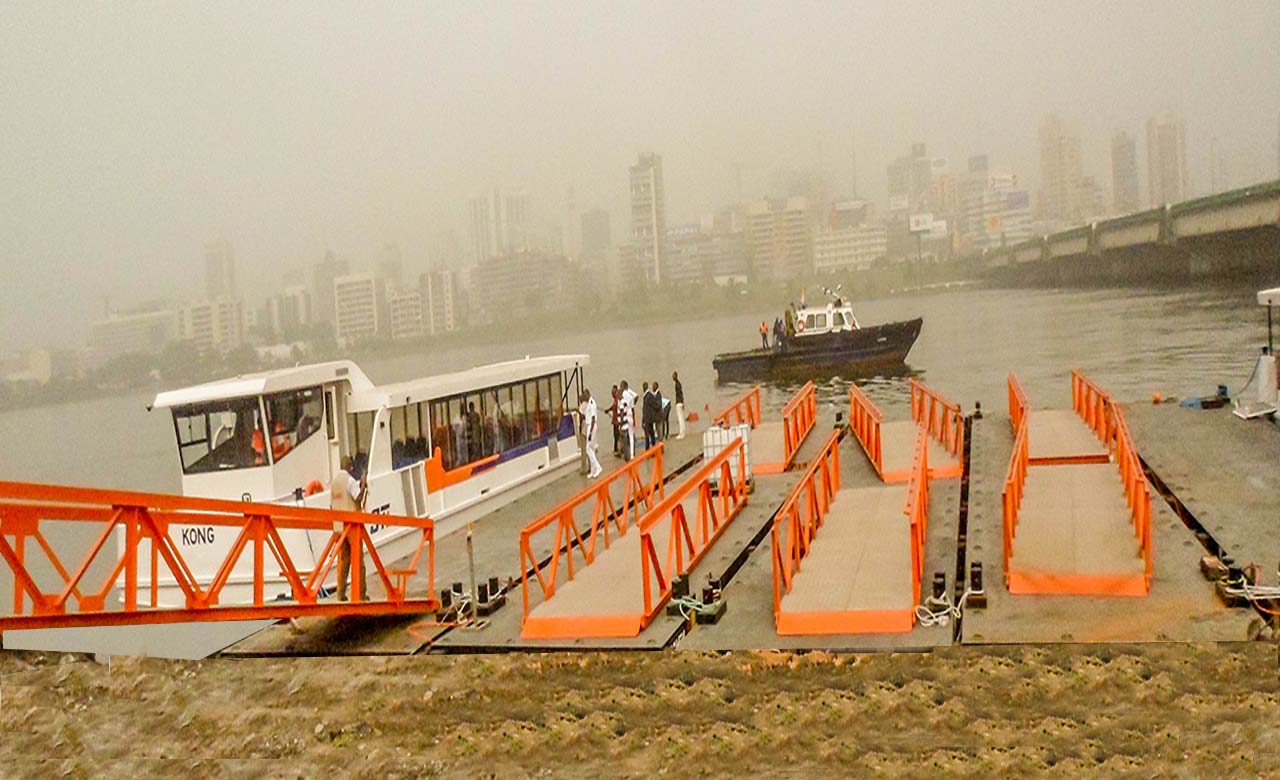 It is mainly concentrated on the lagoon lake and is mainly provided by the SOTRA Company. It connects through its water buses, the neighborhoods of Treichville, Yopougon Abobodoumé and Cocody Blockhaus Plateau. The price is 200 F CFA for a pleasure ride and a magnificent view of the city. Beside the SOTRA Company, many small informal structures do exploit the Ebrié lagoon with boats commonly called by local populations as "pinasses". Contrary to the SOTRA water buses, the pinasses are not only limited to lagoon navigation, but they also linked some neighborhoods south of Abidjan using the river Azagny.